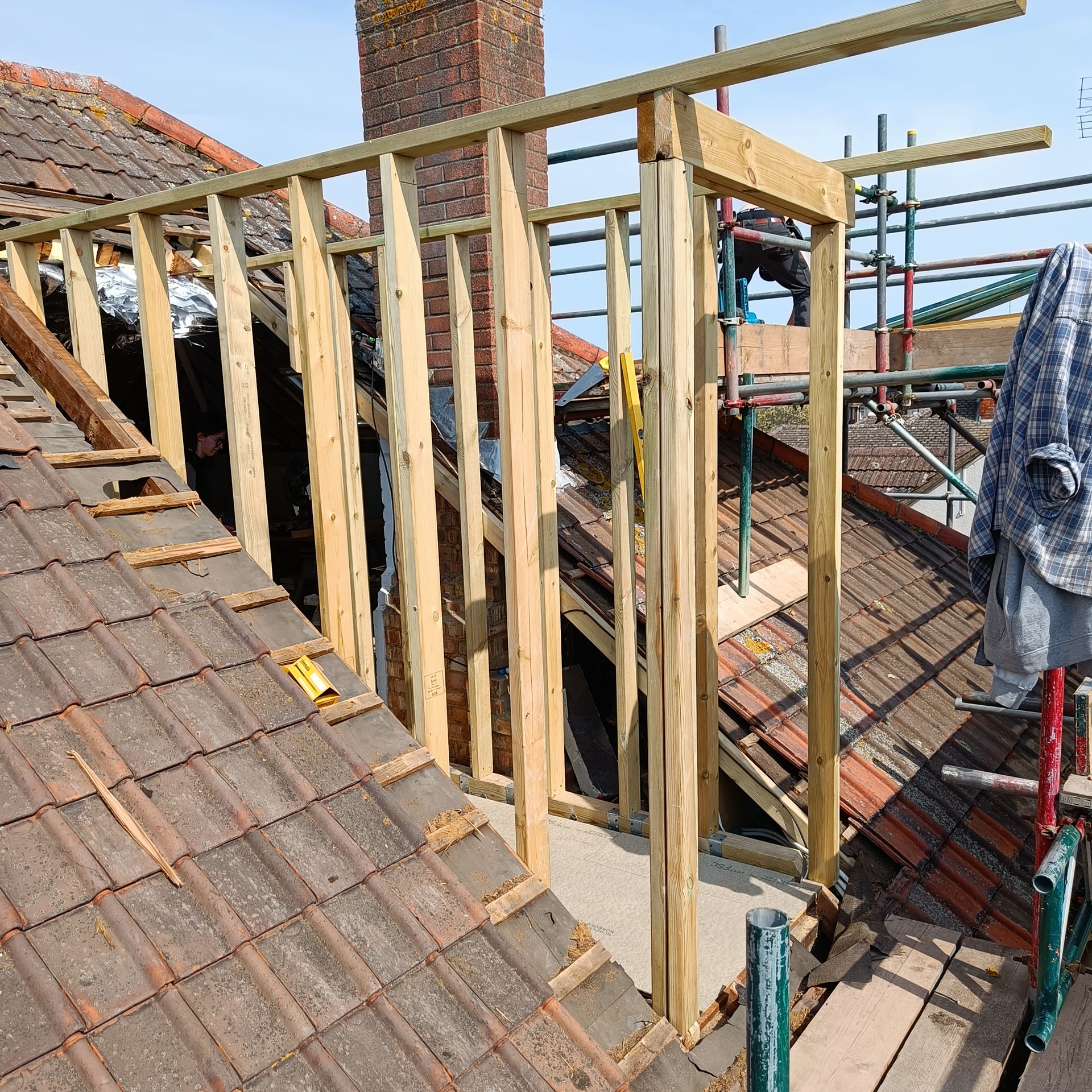 Bungalow loft conversion
Haven't posted for a while as been very busy with work but let's have a run through what's been going on at this conversion.
So let's have a look at the conversion in stages below we can see the existing boards removed and electrics being moved to make way for the new joists.
Here we can see the new beams going in for the new ashlar walls to sit on.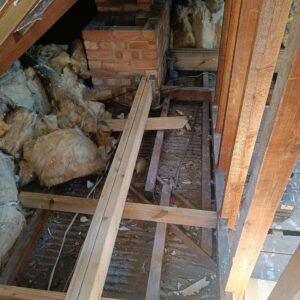 Below we can see the new joists attached to the ring beam and the new ashlar wall sitting on top and floor being laid over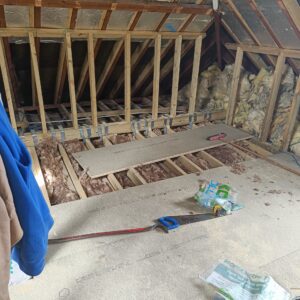 Here we can see the access hatch and insulation going in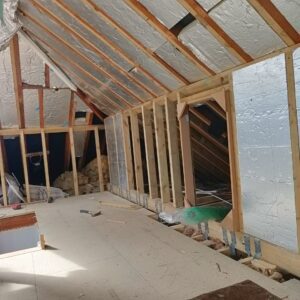 Here we can see multifoil installed over cleotex with batten on top and new vellum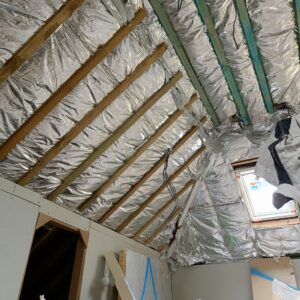 Here we can see en-suite walls being built and velux installed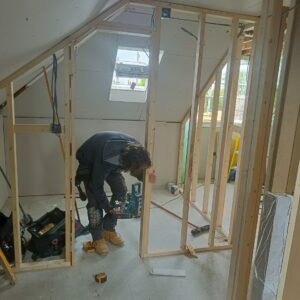 Here we can see the rear dormer being built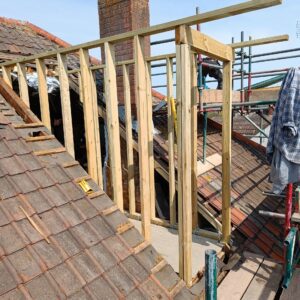 Here we can see the dormer under construction and being clad with hard plank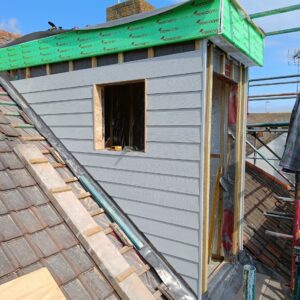 Here we can see the internal walls and electrics going in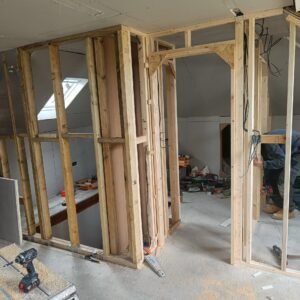 Thats all for the moment but will update this post with everything finished thanks for reading.